Little Venice and the whitewashed Windmills in Mykonos Town (Chora) are probably the most iconic landmarks on the island!
Little Venice
Despite Mykonos being renowned for its beautiful Cycladic architecture, Little Venice is strongly reminiscent of the Venetian homes in Italy. Sitting precariously on the edge of the blue Aegean Sea, Little Venice with its unique picturesque buildings, remarkable style and old world charm is one of the most popular tourist attractions on the island. The two and three storey buildings constructed with flat roofs, brightly painted wooden doors and the maze of narrow alleys adorned with masses of fragrant flowers draw visitors and artists from all over the world.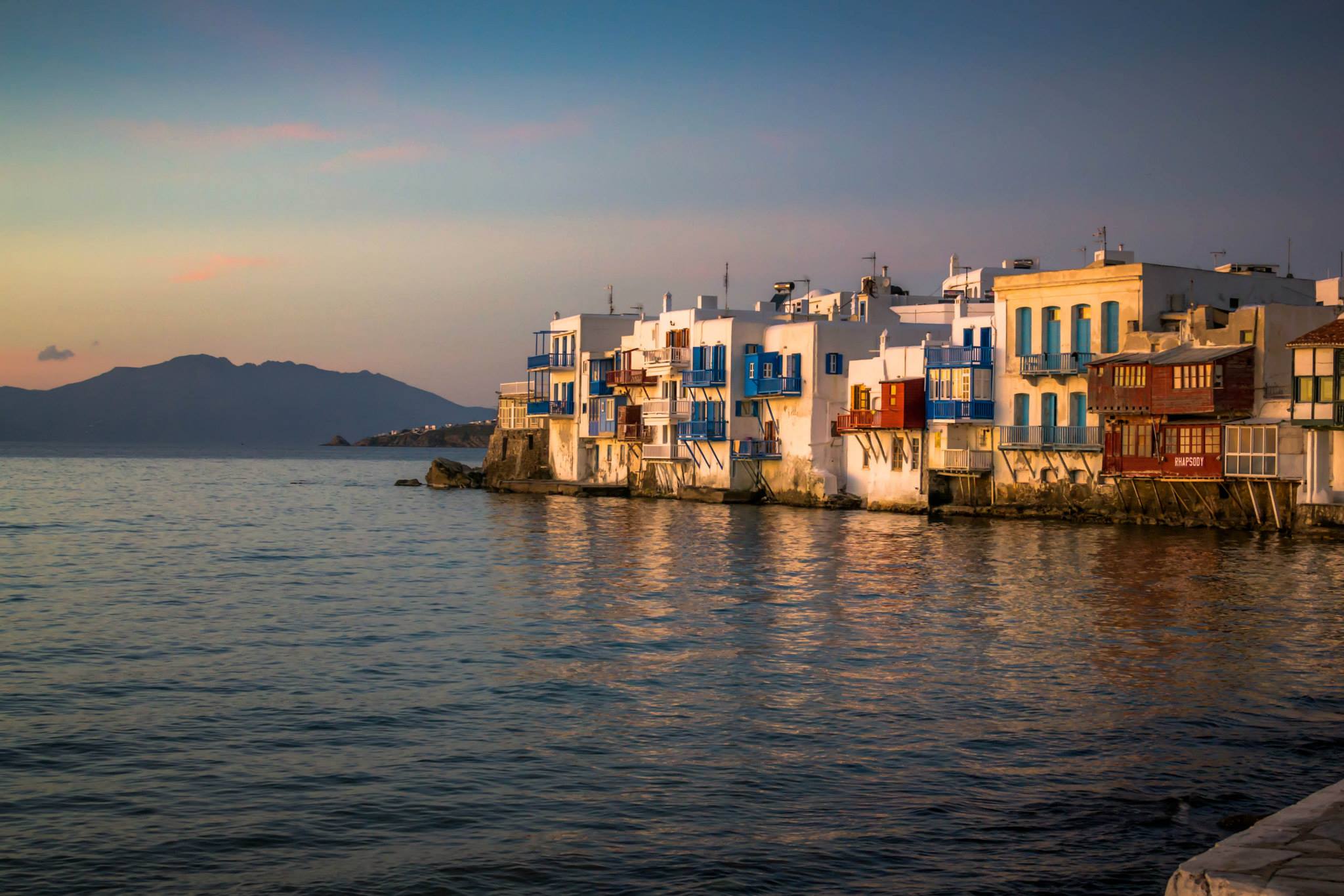 Little Venice is by far the most enchanting neighborhood on Mykonos and is steeped in fascinating history. Situated on the western coast of the island and literally looming over the sea, the 16th and 17th century's buildings are said to have provided perfect camouflage for pirates who could load and unload their booty under the cover of darkness. Although giant waves would often crash against the buildings, these quaint white-washed houses would withstand strong winds and this assault for many more years to come, even up until today.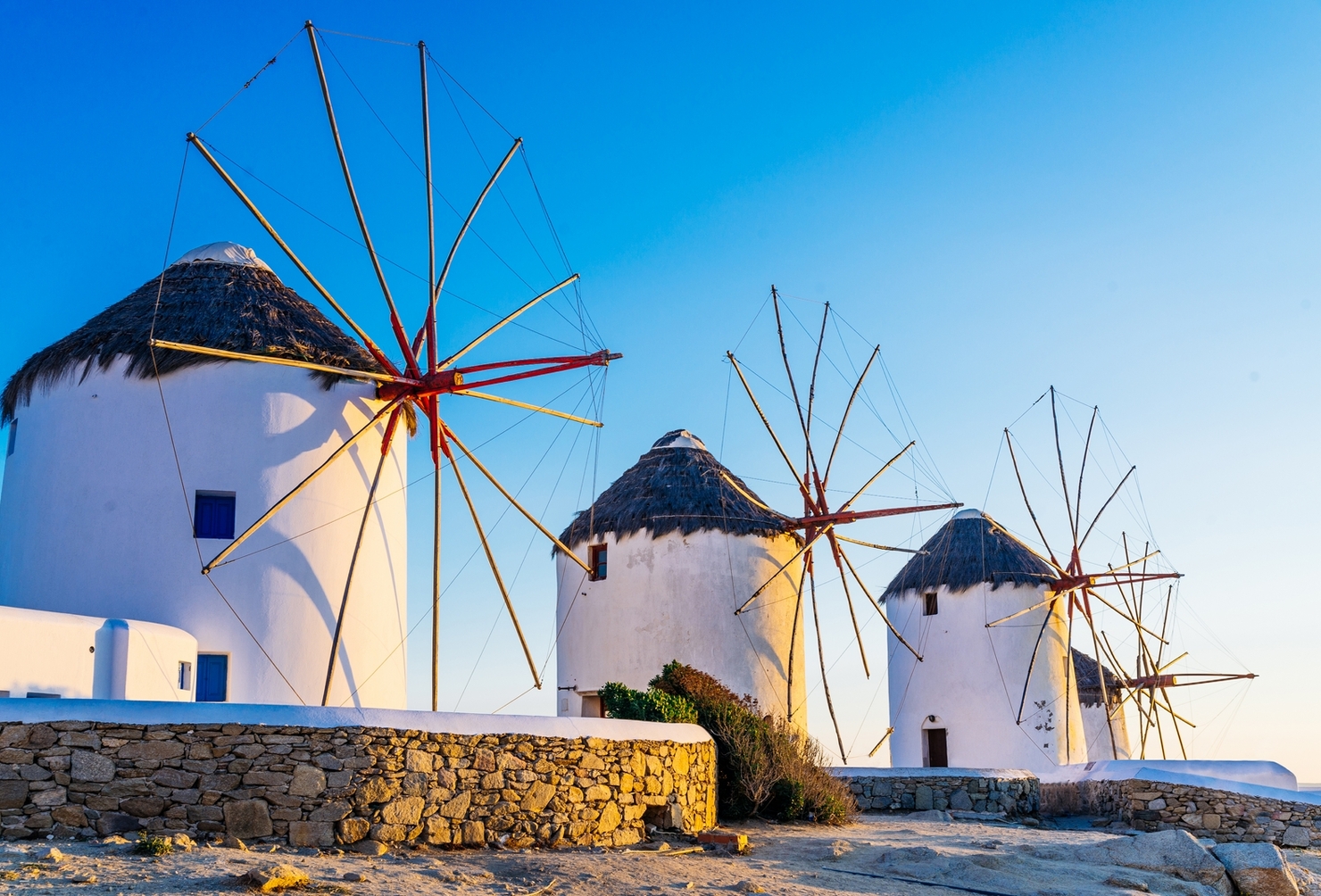 The Windmills
The spectacular domed windmills are a prominent landmark on the island of Mykonos. They are not only a magnificent sight, but also of great historical interest. Due to its geographic position, Mykonos from as early as the 16th century was able to refine grain and compact it for transport to Europe. Year round strong winds and the positioning of the windmills around the port made it easy for the islanders to make a living this way. However, by the 20th century due to the progress of technology, the windmills were no longer in use.
Although there were once over 20 windmills on Mykonos, it is the cluster of windmills, Kato Mili perched high in a row on the small hill southwest of the town of Mykonos, that are most well-known today. The traditional white windmills overlook the Aegean Sea and can also be seen from every point of the town of Mykonos. On arriving at the harbor of Alefkandra, they are the first thing that catches a visitor's eye.
Other picturesque windmills are located in and around Alefkantra and can be seen quite clearly from Little Venice. Being over a hundred years old, most of the windmills on the island have been renovated and their equipment preserved; one has been turned into a museum. However, for travellers to Mykonos, the windmills offer the opportunity to imagine a time gone by and to enjoy another truly magical experience of Mykonos.