The two day Mykonos Folklore Festival 2018 was concluded with a great success!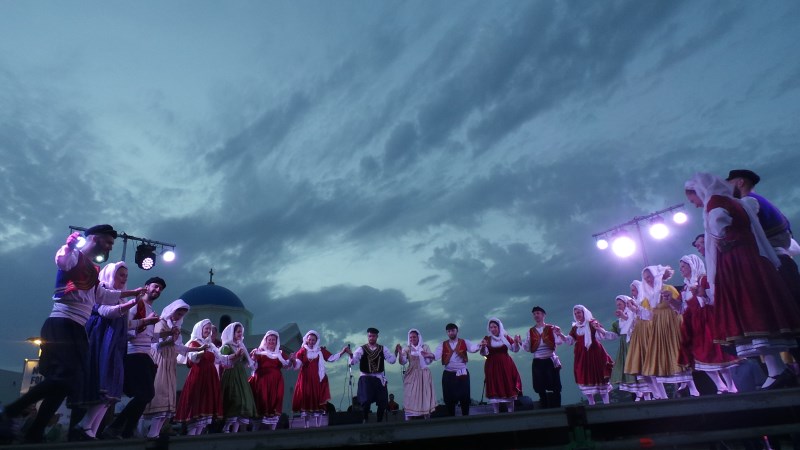 In this well-organized festival, we had the opportunity to enjoy traditional dance moves from all over Greece and also the Lower parts of Italy!
Despite the strong wind lots of people gathered at the waterfront of Mykonos Town! They all watched and enjoyed the groups performing a fascinating music-dance recital!
On the first day, everybody enjoyed the Greek traditional dances and music!
On the second day, Tarantesys dancing group performed moves from Lower Italy revealing to us all how close are the traditions of Greek and Italian people.