When it comes to summer vacations, Mykonos is an island that gives you a bit of everything and countless reasons to visit!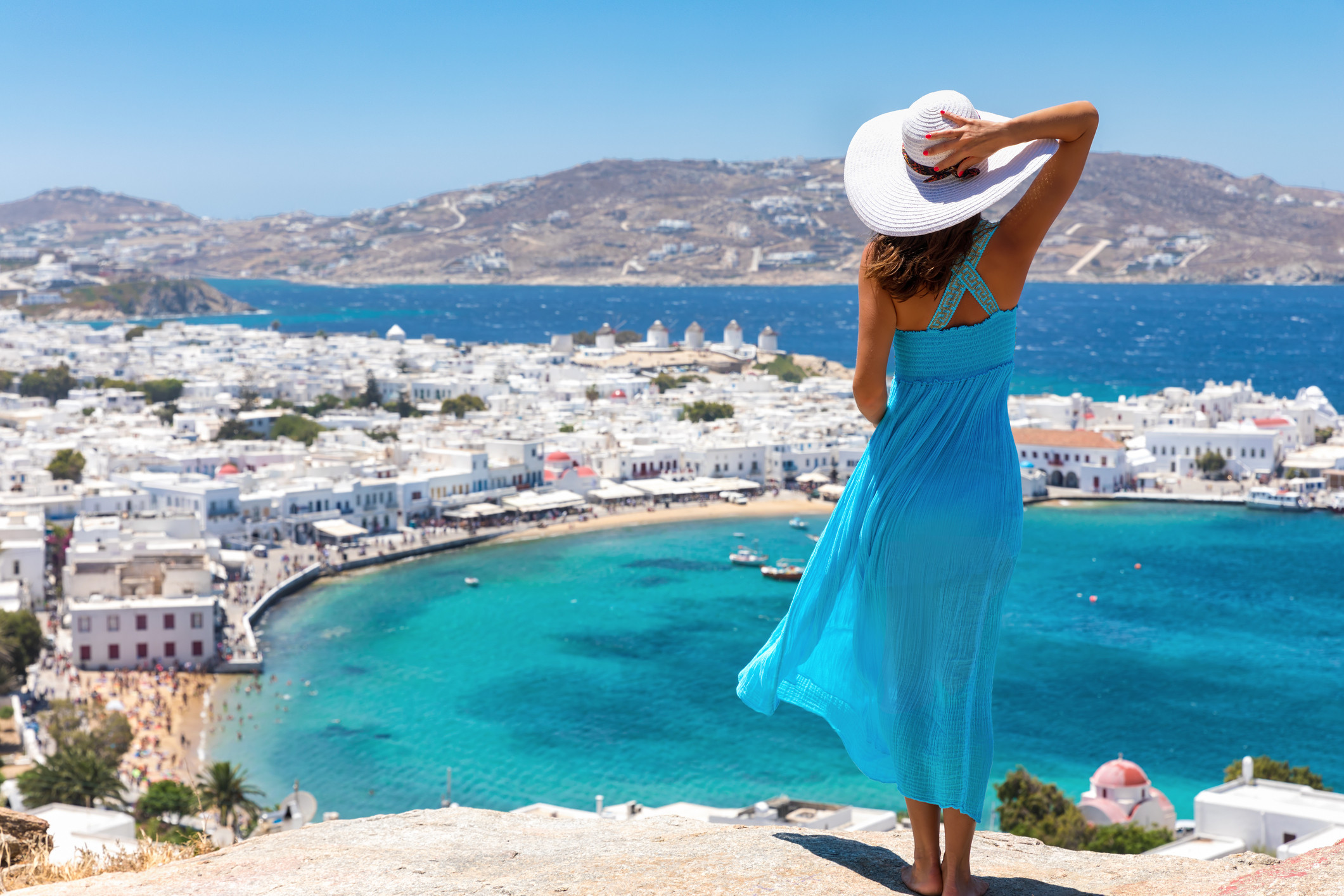 Almost everyone knows about Mykonos, one of the most famous destinations in Greece, attracting locals and foreigners a like since 1960. Since then, it's been voted many times as the top summer holiday destination! Not only because this glamourous island has sizzling weather nearly all year round, but with its mix of party atmosphere and family-friendly amenities, Mykonos is a destination that everyone can enjoy.
The island's unique energy is captivating and makes it hard not to fall in love with the place. This special, foreign atmosphere is one of the reasons people continue to come back every year.
Intrigued? Here are 10+1 reasons why Mykonos needs to be next on your bucket list.
1. The beaches
You can choose from a variety of beaches, from remote to a well-organized all throughout the island. Not to mention, some of the greatest bars and restaurants in the world are located on the island's shores. It is rare for such a small island to have large natural beaches seemingly untouched by people and then have well such well-maintained beaches with clubs. There are over 30 different beaches, most of which have crystal clear turquoise waters. The beaches on the southern side of Mykonos are the most well-known and popular for an amazing variety of beach restaurants, bars and clubs. Every year, there are more investments that bring bigger, better and even more beautiful beach venues than before. What's better than a beach? A beach party. In Mykonos, you can dance from sunrise to sunset, show off your new suit and sip delicious tropical cocktails while soaking up the Aegean sun.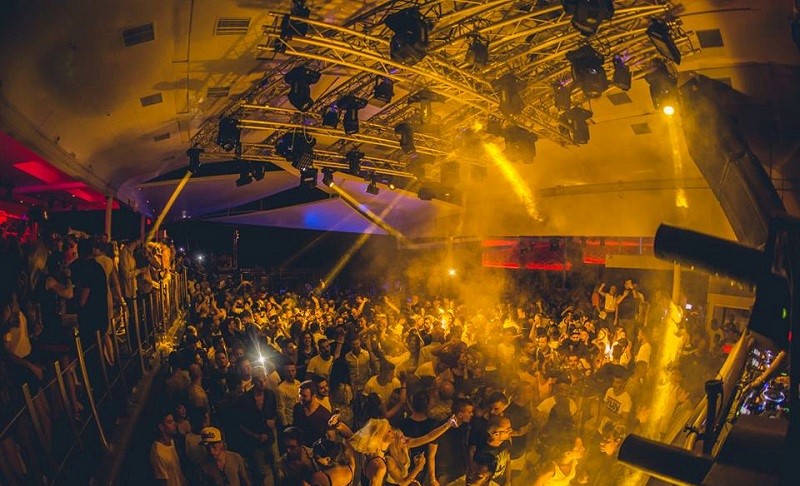 2. The Unsurpassed Party Atmosphere
Mykonos is a, if not THE place for party and pleasure. There are several blog posts out there that one of the most recommended things to see and experience is clubbing and dancing until sunrise. Party all day and all night long. Mykonos is home to some of the most energetic and unique party and club venues in the world. It doesn't matter if you go to some of the more famous nightlife bars and clubs or just stumble into a bar in the afternoon or evening, if you don't find the party, the party will find you. Beach bars, clubs, bars, drag shows, invite only – it's all here. This little island has BIG parties.
3. The Magic beauty of Mykonos Town
Mykonos Town preserves unaltered their long architectural history. The Mykonian architectural monuments are scattered throughout the island. From Little Venice to Windmills, the endless churches to museum buildings, visitors can discover and feel the incredible energy Mykonos hides through centuries of its history and buildings. Mykonos town itself reinforces the impression of a labyrinth. Don't miss the opportunity to see the town to appreciate its unique beauty. Wander through the town from one white washed house to the next and look up to marble at the bougainvillea trees. Between all of the white, there are colorful stores and window frames that make each building different from the next.
4. The unforgettable Mykonian hospitality
The very first thing you are greeted with once you land to Mykonos is the Mykonian hospitality with a warm smile and kindness worthy of a good old friend. Being guest in Mykonos is a great privilege, and you shouldn't be surprised when needed assistance is delivered at the same moment when asked for. All Mykonians speak English language, and in true Greek hospitality fashion, they are more than happy to help. Don't hesitate to ask the locals for anything you may need. In this friendly island, you can rest assured that you are in a very good hands while there, and among the people you will in no time call "dear friends.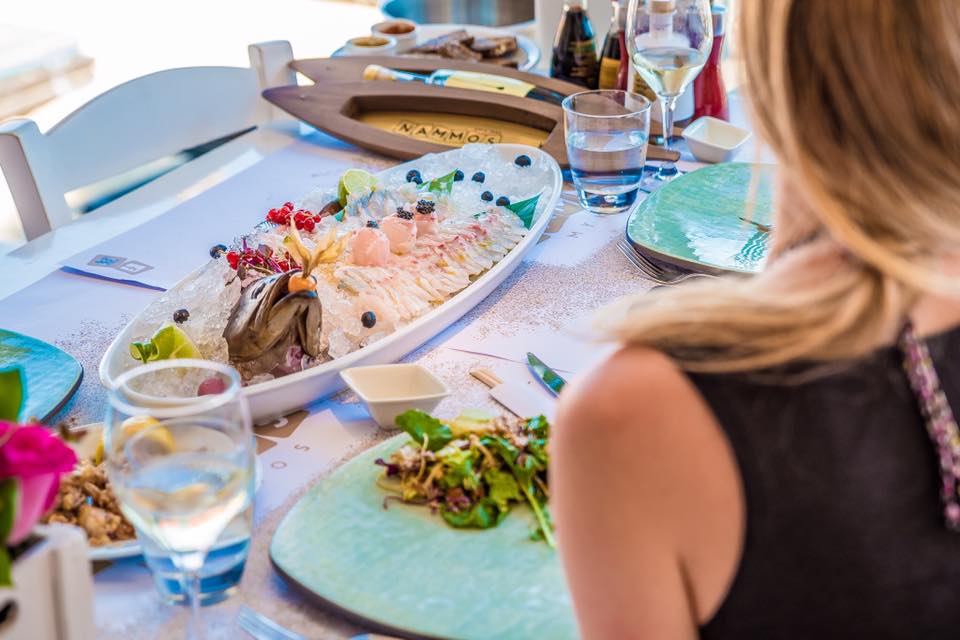 5. The Delicious Cuisine
Mykonos has a little bit of everything to please every palette, meaning that it doesn't matter if you want upmost luxury or authentic Greek street food. You'll find your perfect restaurant easily. Expect most places to serve Greek classics like moussaka, pastitsio and gyros, as well as food local to the islands including kopanisti, a spicy cheese and louza, a dish made from sliced pork. As Mykonos is an island, also expect some of the best in freshly caught seafood, including delicacies such as octopus. For sweet lovers, baklava is served through most of the island and is a must to try,  same as the islands traditional almond cookies, amygdalota.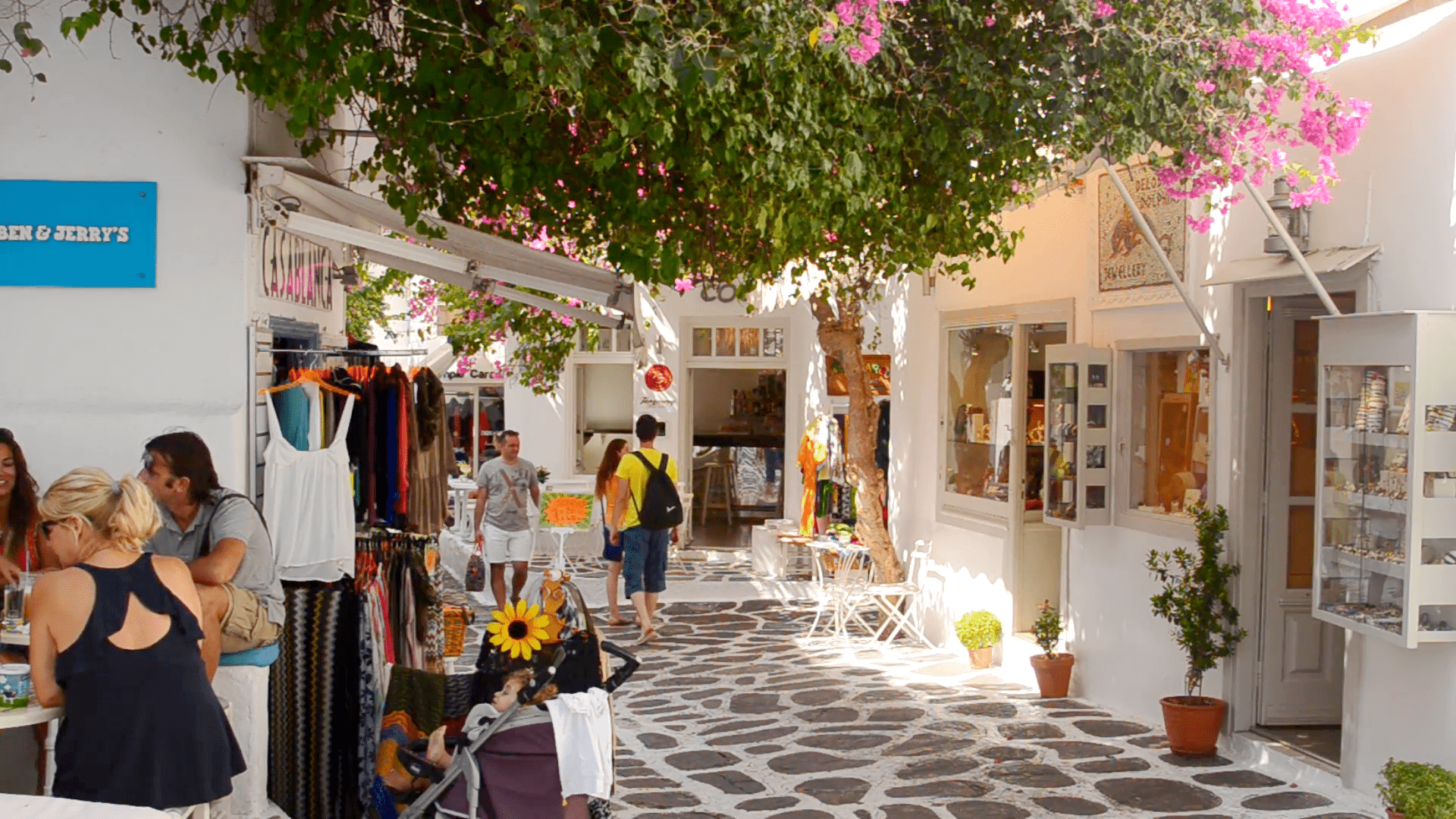 6. The Endless Shopping
If you adore shopping then Mykonos will feel like a paradise, with its endless markets, cave-like boutiques and numerous fashion designers! Everywhere you walk in Mykonos Town you will stumble upon shops just begging to be explored. Fashion and jewellery shops are the most plentiful, with many keeping their doors open until midnight. Here you'll find the best in local design and intricate jewellery, perfect for taking family or friends home a present. There are also plenty of souvenir shops selling locally made crafts as well as postcards and trinkets to remind you of your holiday.
7. Photo Opportunities Everywhere!
Apart from the obvious picture-perfect beaches and white-washed houses, there are photo-opportunities everywhere in Mykonos! So if you love Instagram and Snapchat, t