There's so much that gay Mykonos offers! Lavish hotels, incredible nightlife, excellent restaurants and fantastic things to do.
For more than 50 years now, gays and lesbians have enjoyed memorable holidays on the fun, gay Mykonos island. If you are wondering what gay people usually do in Mykonos, here are some suggestions.
A Perfect Holiday Destination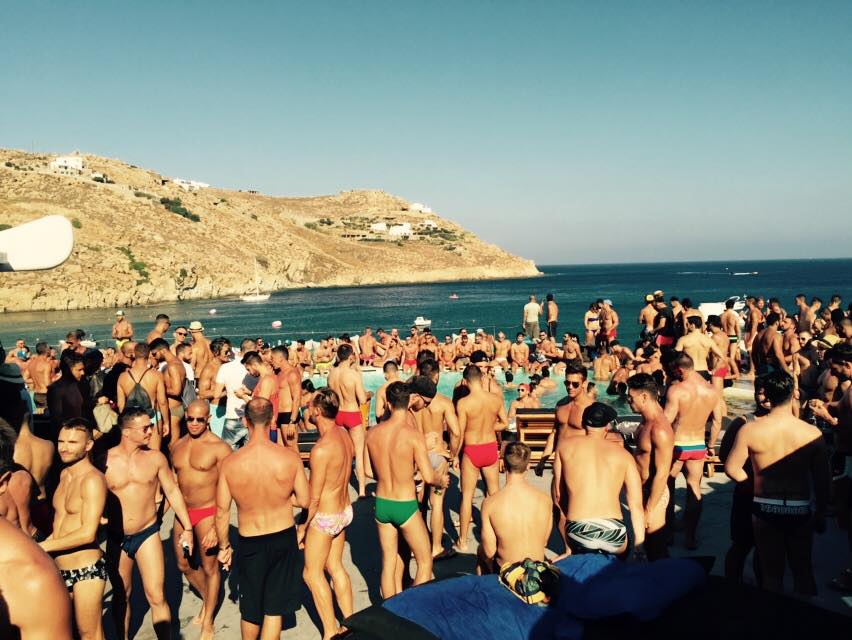 Who doesn't love the Mediterranean summer sun, idyllic beaches and fun lively nightlife? We're proud that Mykonos has embraced it all. It's all especially embraced by gay holiday makers from around the globe. There's a good reason Mykonos has earned its reputation for being such a great gay friendly place to be on holiday.
Mykonos is a great escape no matter which month you choose to visit. But be aware that Mykonos becomes less busy and gay outside its high season, which runs from approximately the end of May until the mid of September.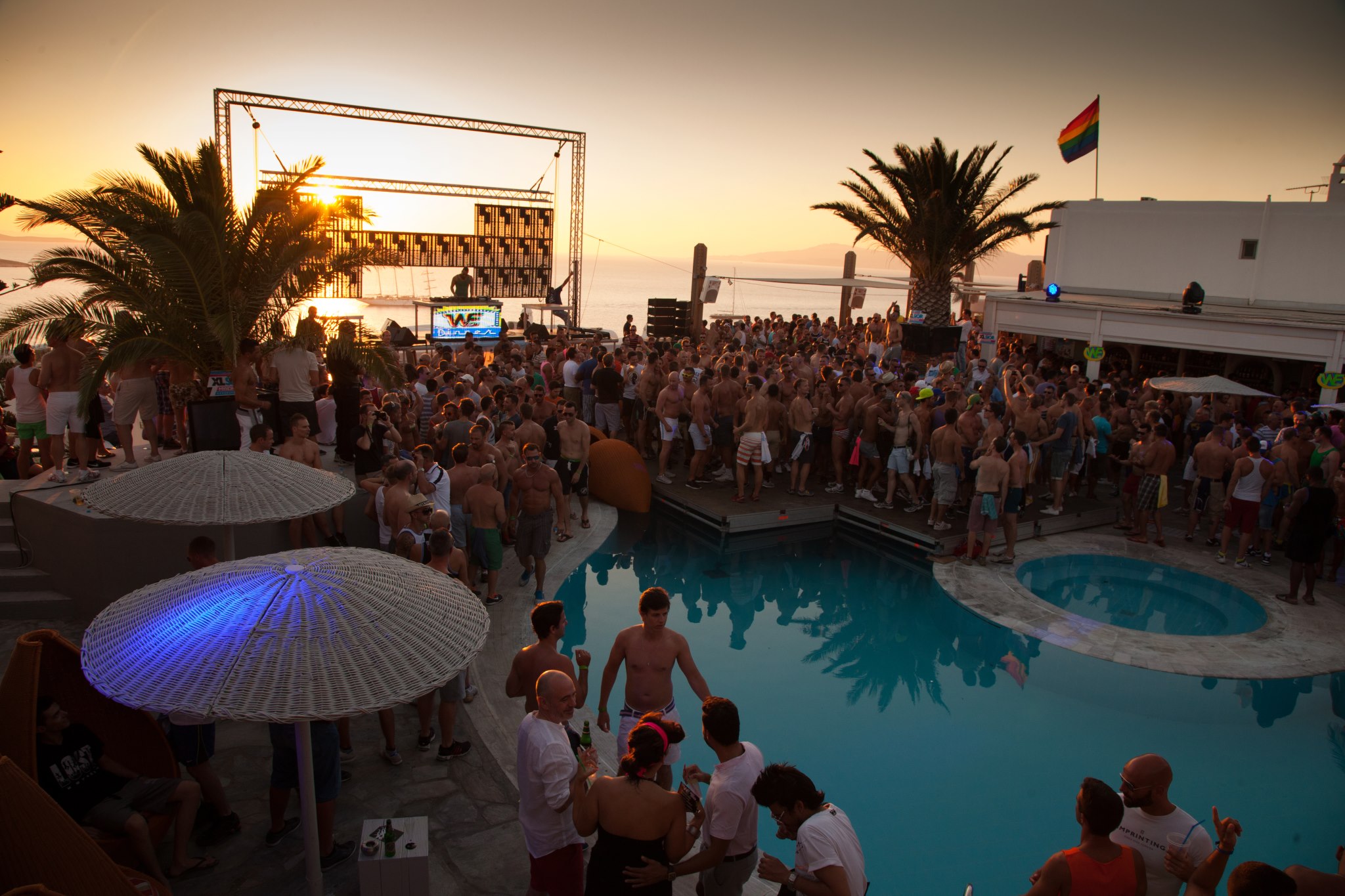 Many restaurants, hotels and other establishments shut their doors until the following May, so be warned. It's also important to note that gay Mykonos becomes a markedly older place outside of the high season.
How it got popular
It was Jackie Onassis who put Gay Mykonos on the gay travel map back in the 70's. She was frequently visiting the island, making it chic, and the gay boys followed. Over the years, more and more gays visited Mykonos, giving rise to more and more hotels and guesthouses that catered the gay market.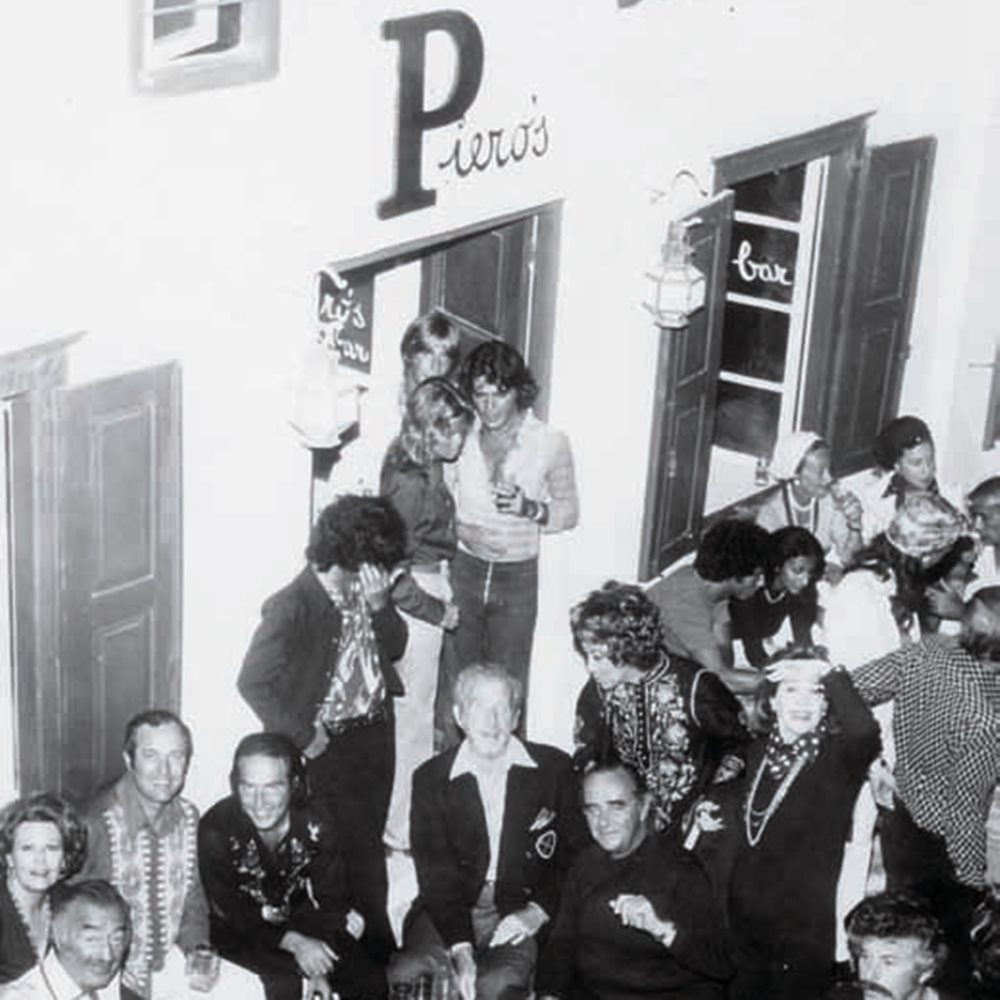 Despite being in an orthodox Christian country, Mykonos eventually embraced their big-spending gay and lesbian visitors! Nowadays most of the island's holiday accommodation is at least gay-friendly. The locals are generally warm and welcoming, and thanks to decades of gay tourism, they are pretty open-minded and suffer from fewer sexual inhibitions.
Gay Mykonos Hotels
Mykonos is home to literally dozens of establishments that are either gay exclusive or gay friendly! Elysium hotel is without a doubt the best-known, about a 10-minute walk up the hill from the center of Mykonos main Town.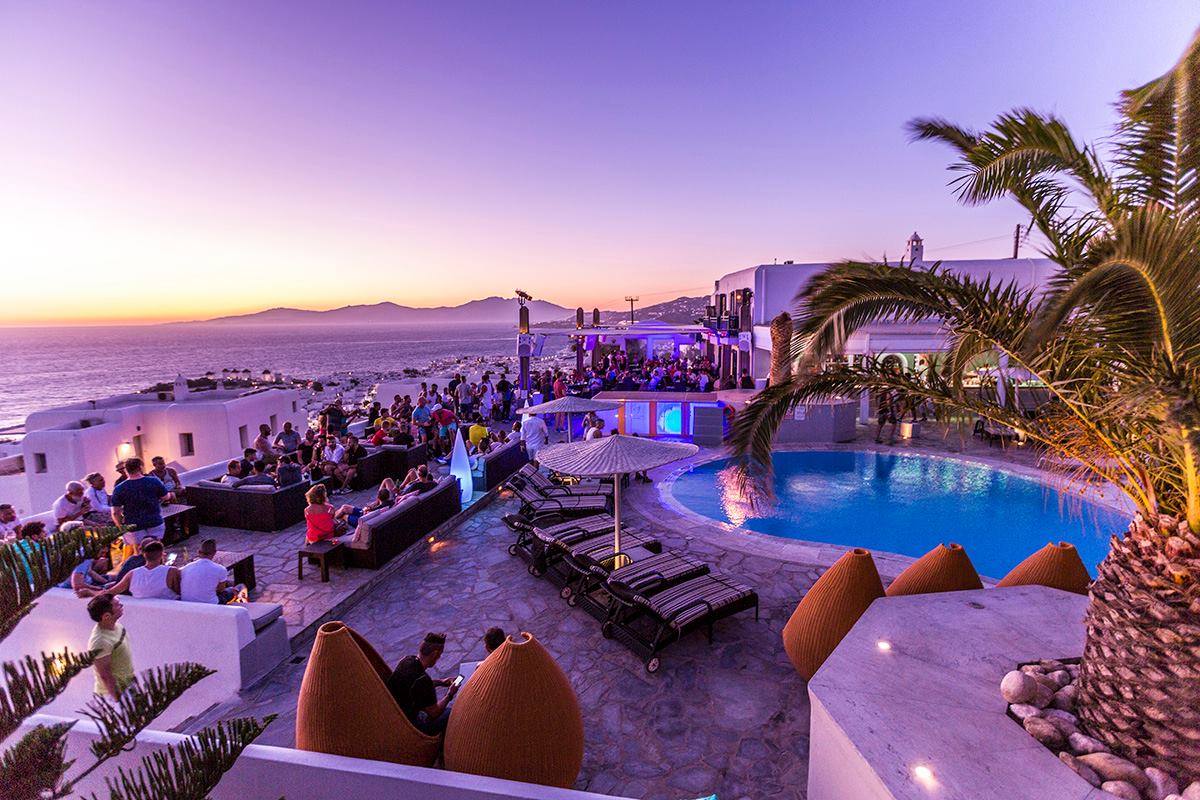 There is a large diversity of gay events and shows that take place especially in sunset at this hotel. Other exclusively-gay establishments are also located in or near the Mykonos Town. Check all gay exclusive hotels here and all gay friendly accommodation here
Mykonos Gay Bars and Clubs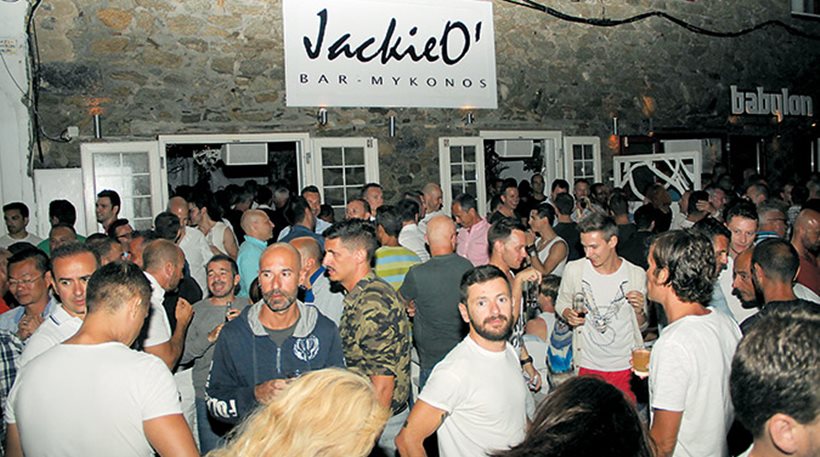 In addition to special parties that happen almost nightly during "high season," Mykonos is home to several "permanent" gay nightspots, which vary greatly in terms of who you'll find there and what happens there.