The 15th of August in Mykonos, is one of the biggest religious celebrations after Easter and Christmas. It is a national holiday that is observed by the public and private sector.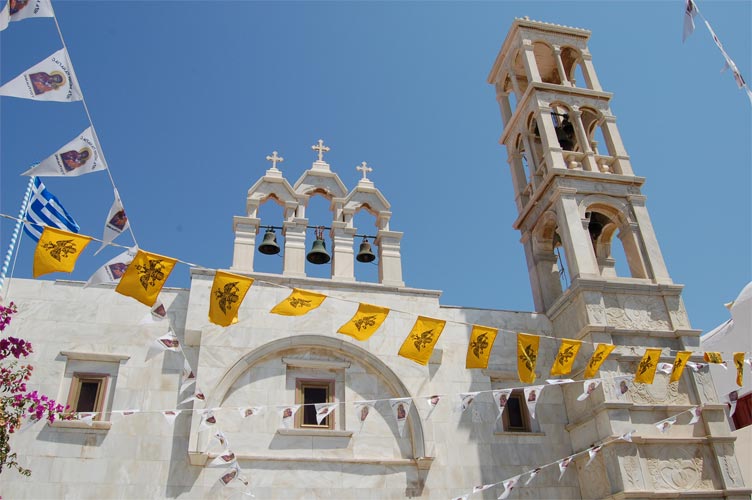 Dekapentavgoustos (15 August), as the day is referred to in Greek, is the day of the Dormition of Virgin Mary. On the Greek Orthodox calendar this date marks the moment when Mary, Christ's mother, ascended into Heaven. It is considered a day, not of mourning, but a celebration of joy for the union of the mother with her son.

In Mykonos, during the feast of the Dormition of the Virgin Mary, attention turns away from Chora and looks to the village of Ano Mera, and the Monastery of Panagia Tourliani. The monastery, it was originally built by two priests and dedicated to the Virgin Mary in the year 1542. It took its current name "Panagia Tourliani" after an icon of the Virgin Mother was found in the area of Tourlos in 1767.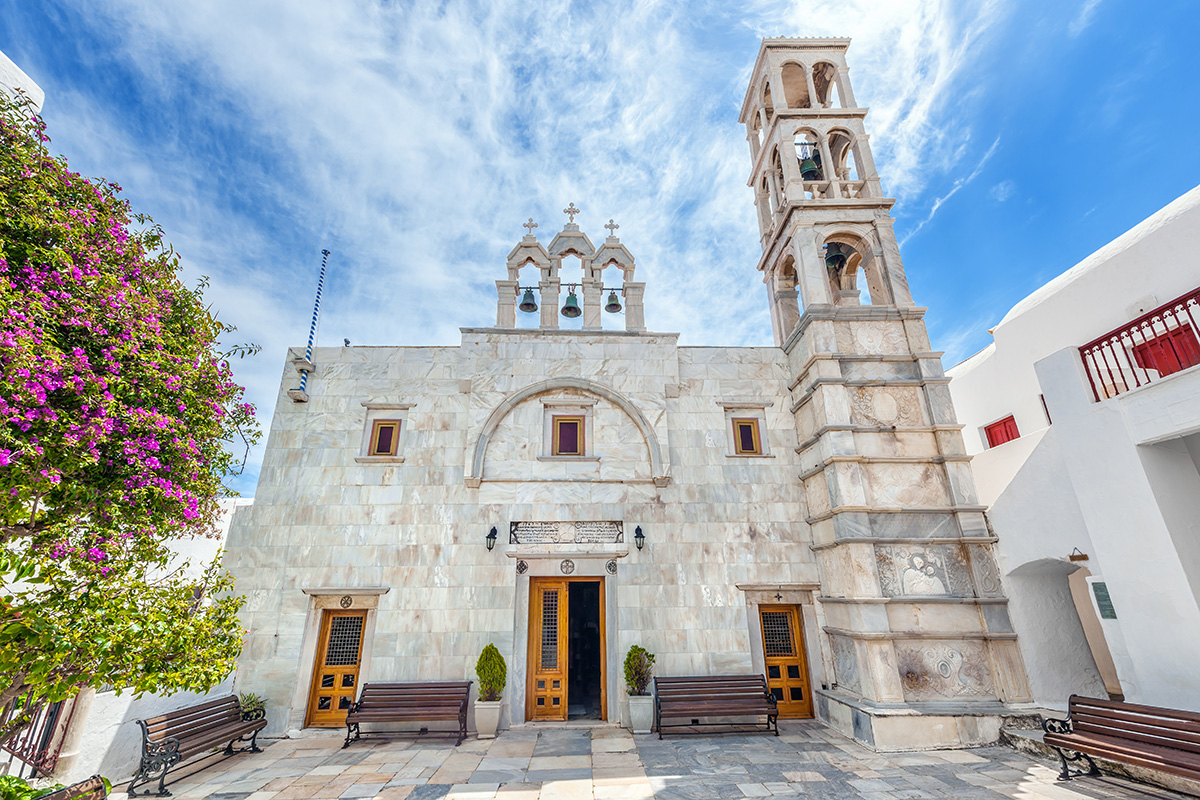 The Monastery is open to the public and it is beautifully decorated for the celebration. Locals take part in all the pre-celebration activities, preparing the décor of the shrines and making island delicacies.
Once you are through the walled courtyard, having passed through ancient doors that could protect a fortress, the church facade, embellished in carved marble to the top of the bell tower, is striking. The intricately carved wooden altar screen is the work of Florentine artists, circa 1775.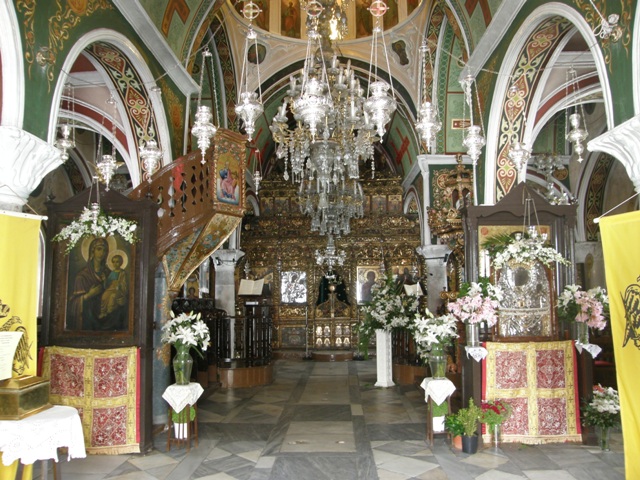 The celebrations are carried out on the square of Ano Mera on the 14th and 15th and continuing to the EnniaMera (the 9 days following the Dormition) till August 24th, keeping the village abuzz with activity.
The long weekend of August 15th is an unforgettable experience with parties and events from sunrise to sunset! And don't forget to stop by the annual bazaar held in the cultural center with plenty of Mykonian products and artisans!
Happy Namesday to all the Marys, Marias, Panagiotis, Panagiotas, Despoinas who celebrate! A wealth of health and happiness to you all!