Mykonos Colorful Street named "Most Beautiful in the World" by CNN! The American news network CNN has just announced a list of the most beautiful streets in the world — and among them is a narrow alleyway on the Greek island of Mykonos!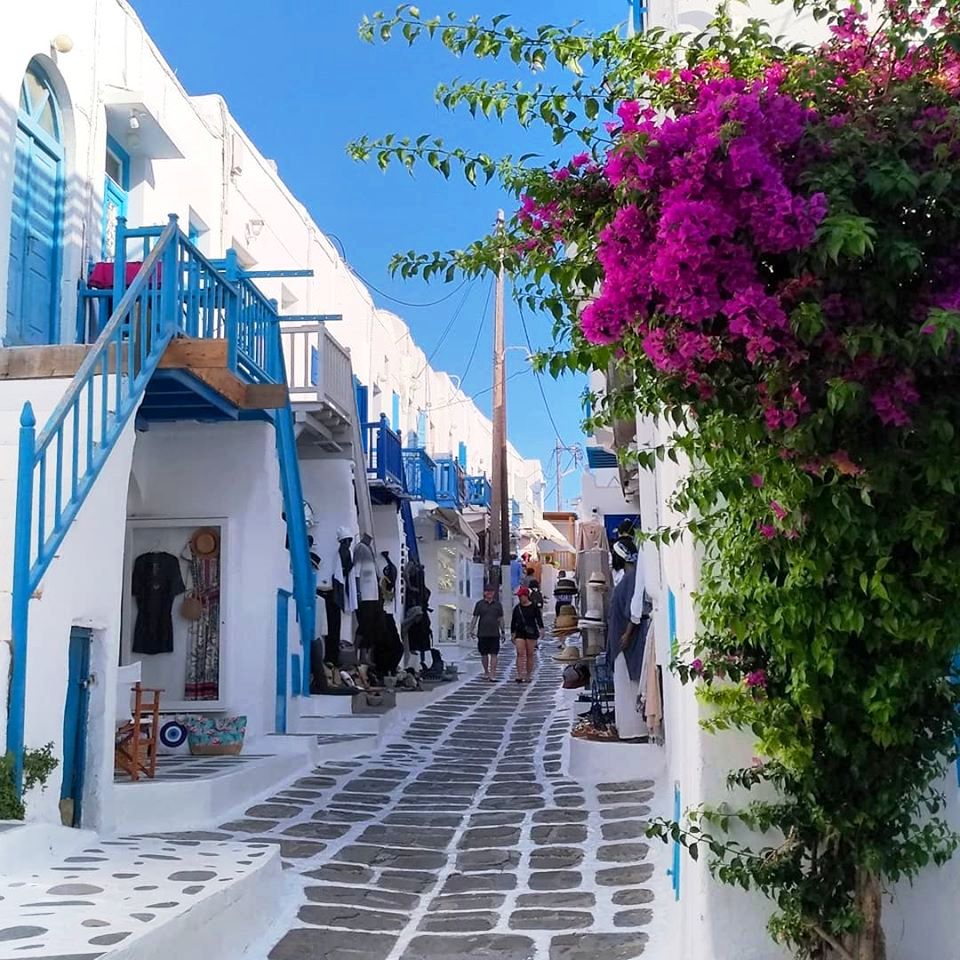 The cosmopolitan Greek island has become a mecca for tourists during the summer, but as CNN says, it doesn't take long to find peace even there, by getting lost along its lovely, rambling streets.
Narrow alleyways are lined with whitewashed shops and homes, with red, blue and yellow shutters and doors providing an added splash of color.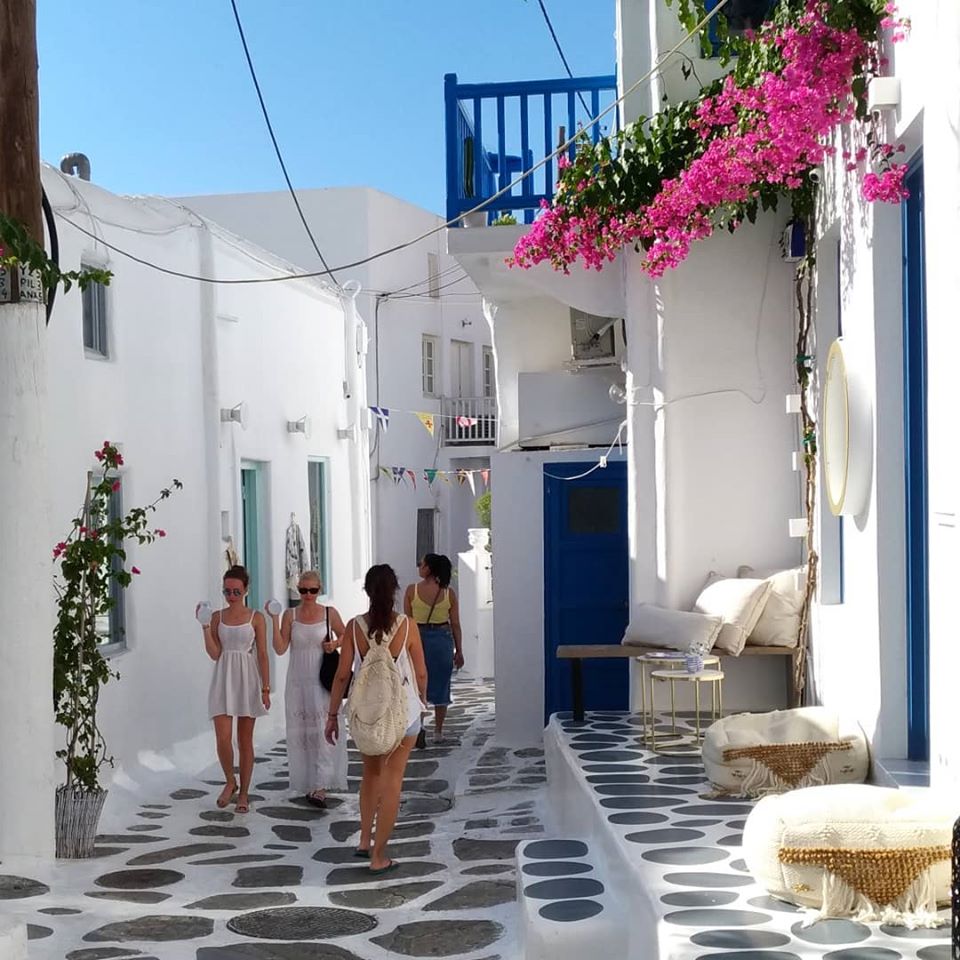 Its maze of pristine, cobblestone-paved streets offers something for everyone! From shopping, where you can find everything from luxury boutiques to souvenir shops and charming cafes. Nearly everywhere offers an amazing location to take the perfect vacation photo.
In this magical labyrinth, you will also find countless photogenic spots. White buildings with mostly blue, green and dark-red shutters and doors, adorned with bougainvilleas.
The island's iconic windmills and cobalt-blue-domed churches are the very definition of Greece to most foreign travelers. You can walk there for hours at a time and never lack for photo inspiration.
The American television network has included Mykonos among the grand dwellings of uptown New York City, street art-covered laneways in Melbourne, historic crescents in Bath and tree-lined roads in Pretoria in its list of the world's most beautiful streets.
The other most beautiful streets in the world, according to CNN, are:
Jinli Street, Chengdu, China
Convent Avenue, Harlem, New York City
Lombard Street, San Francisco
Caminito, La Boca, Buenos Aires, Argentina
The Philosopher's Walk, Kyoto, Japan
Flask Walk, Hampstead, London, England
Cockburn Street, Edinburgh, Scotland
Umbrella Sky Project, Agueda, Portugal
Blue City, Jodhpur, India
Square de Montsoris, Paris, France
Hosier Lane, Melbourne, Australia
Nevsky Prospekt, St. Petersburg, Russia
The Dark Hedges, Bregagh Road, County Antrim, Northern Ireland
The Royal Crescent, Bath, England
Via dei Coronari, Rome, Italy
Heerstrasse, Bonn, Germany