For the fifth consecutive year on Palm Sunday, local dancers performed the Hasapiko Greek Dance in Mykonos!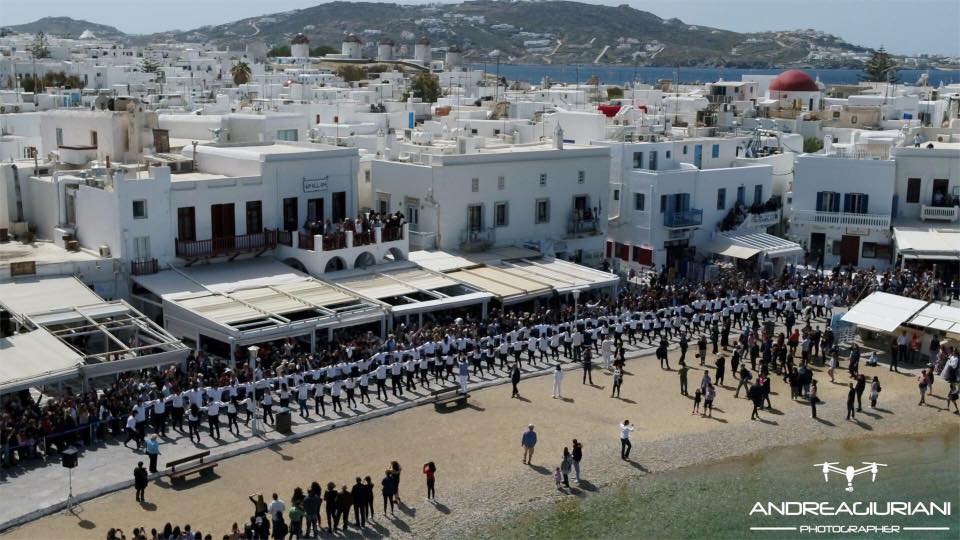 Whoever was at the waterfront of Mykonos Town on April 1st 2018, had the chance to see a see something very unique!
Dozens of amateur dancers of all ages, wearing the island's traditional naval cap, formed a huge human chain and danced the Hasapiko traditional Greek dance! The purpose of the dance was to give a festive tone to the island a few days before Easter and marking the start of the tourism season.
The aim of the initiative, which took place for the fifth year, was to highlight the tradition and culture of the island.
Visitors and locals alike joined in the dancing spectacle which started in 2014 and has since become an institution supported by the Municipality of Mykonos.
The hasapiko dance was followed by a feast with Greek traditional music that lasted until late afternoon.