Let's celebrate the Christmas spirit today by taking you through some of the most popular customs, of Christmas & New Year's Eve in Mykonos island!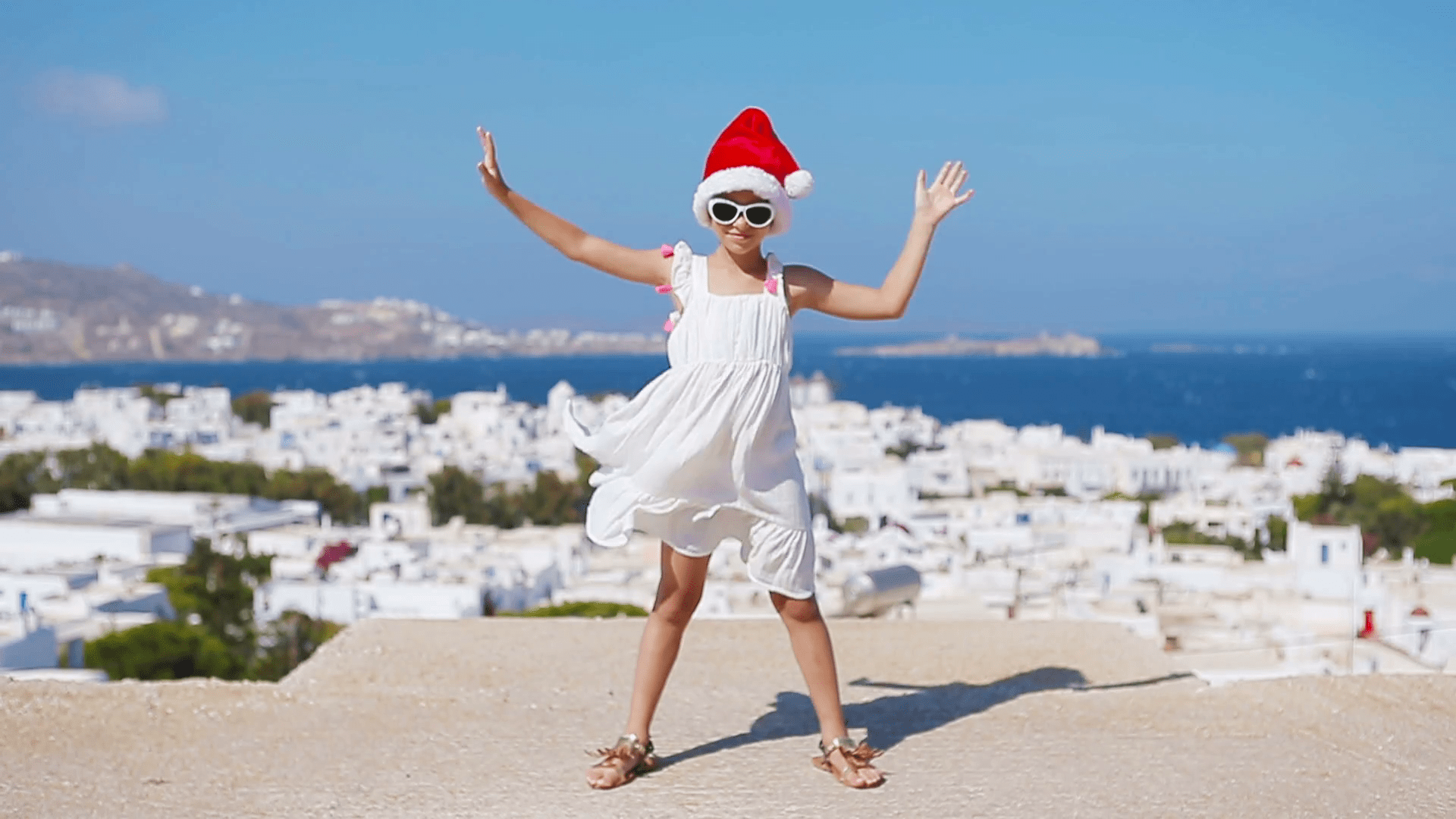 Mykonos in all its fine glory in the summer with its brilliant blue and pure white landscape remains an enticing and tranquil location to celebrate Christmas and toast in the New Year.
Just like the rest of Greece, Mykonians, known for their easygoing attitude and warm hospitality uphold old traditions and religious celebrations, sharing their local customs and homemade culinary delicacies with families, neighbors, and visitors to the island.
Customs during Christmas
Cycladic Carols or Kalanta
In Mykonos and the Cyclades islands, it is custom for children to carry toy boats decorated with lights & nuts painted gold. Carrying a boat is a very old custom in the Greek Islands. Although carols differ from island to island, they are all joined with local musical instruments. In reward for their song, carolers are treated with sweets and coins.
It is custom for children to visit homes and ring the doorbell, asking "Na ta poume?" (may we sing for you?). The answer should be "Peite ta" (Sing) if you want them to sing, or "Mas ta eipan" (we've had carolers already), if many groups have passed by already and you are fed up with carols.
Holiday Decorations
The entire Christmas celebration lasts about 15 days, as they begin on Christmas Eve and end on the 6th of January which marks the celebration of the Feast of the Holy Theophany(Epiphany)*. The festive atmosphere begins of course, with decorations.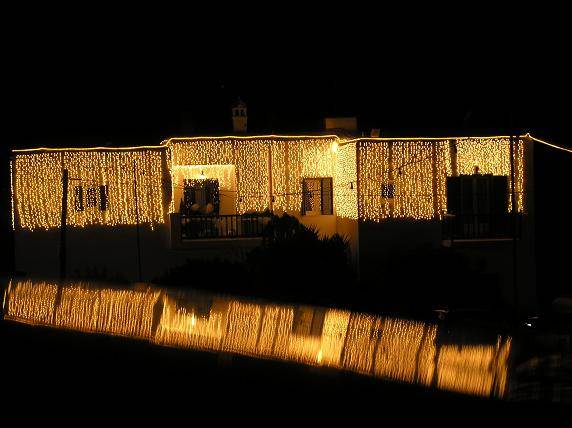 Although the Western custom of decorating a tree is also widely used throughout Greece, the Cycladic islands follow their own tradition, decorating a small model boat given the people's close connection with the sea. As you may assume, the Christmas boats were incorporated to the Greek tradition as Greece is a nautical country with many cultural aspects and marine traditions, symbolizing their deep ties to the sea.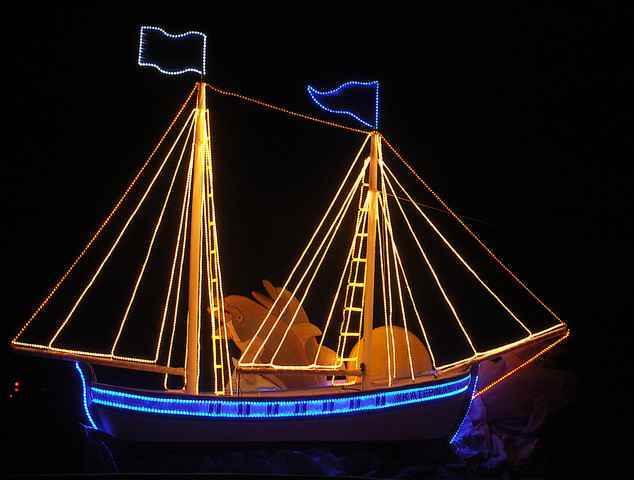 Mykonos decorates its town square and the Old Port with numerous joyful cultural events, offering festive and fun things to do for children of all ages. Mykonians also tend to decorate the windows of their shops & houses, adding to the festivities and ambiance during this period.